Chequered Blue Sightings
Here are some of the places you can catch us live and some of the places we've played in the past.
Next Up!
Friday, December 14, 2018 -
7:30-10:30 PM - Chequered Blue Dance Party, Mableton, GA
Saturday, February 9, 2019 -
7:00-11:00 PM - Corporate Event, Callaway Gardens, GA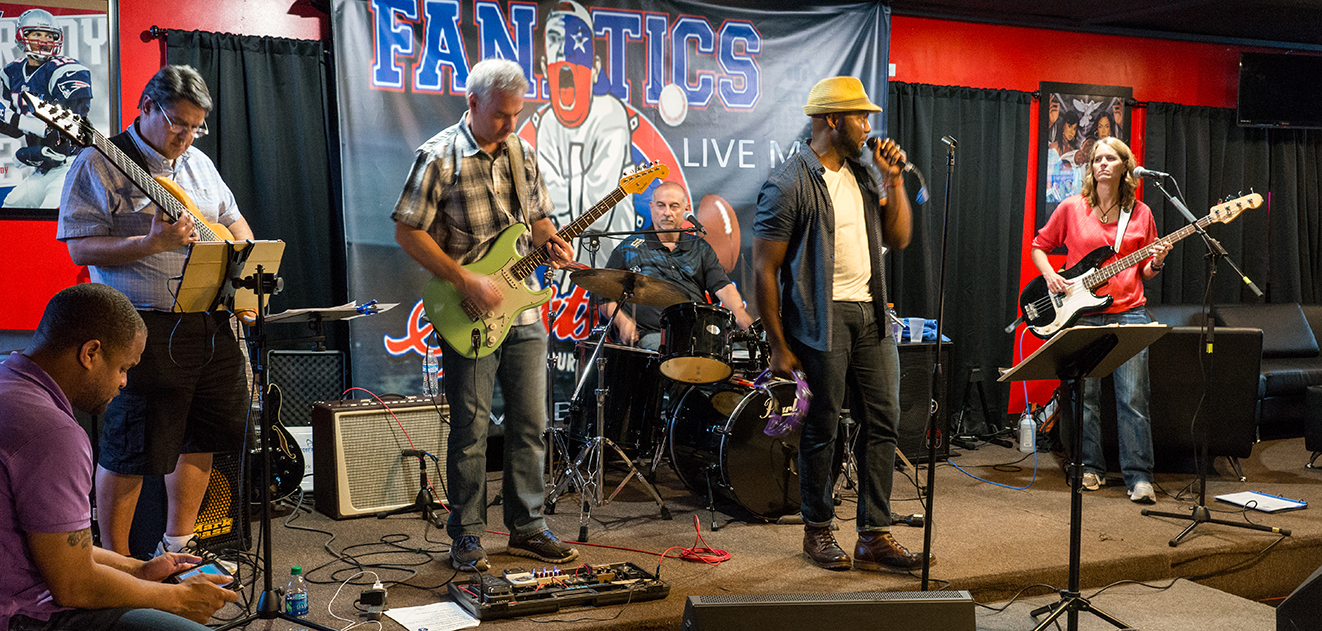 Just Played!
Saturday, August 26, 2018 -
Private Party, Mableton, GA
Saturday, June 30, 2018 -
Private Party, Ballground, GA
Saturday, May 5, 2018 -
Summer Kick-off Block Party, Mableton, GA
Saturday, April 28, 2018 -
Austell Spring Festival, Austell, GA
Thursday, April 26, 2018 -
Winnwood Retirement Home "Senior Prom", Marietta, GA
Thursday, April 15, 2018 -
Utopia Bar , Johns Creek, GA

---
2017
Wednesday, December 13, 2017 -
Fanatics Sports Bar, Mableton, GA
Wednesday, November 1, 2017 -
Fanatics Sports Bar, Mableton, GA
Friday, October 6, 2017 -
Private Party, Conyers, GA
Friday, September 1, 2017 -
St. Angelo's Pizza, Smyrna, GA
Sunday, August 20 -
Fanatics Sports Bar, Mableton, GA
Sunday, July 2 -
Fanatics Sports Bar, Mableton, GA
Wednesday, June 14 -
Fanatics Sports Bar, Mableton, GA
Wednesday, May 10 -
Fanatics Sports Bar, Mableton, GA
Saturday, April 29, 2017 -
Rock The Block, Mableton, GA
---
2016
Sunday, October 23, 2016 -
Boxerstock Music Festival, Jim Miller Park, Marietta, GA
Saturday, September 24, 2016 -
St. Angelo's Pizza, Vinings, GA
Saturday, September 17, 2016 -
Block Party, Powder Springs, GA
Saturday, July 16, 2016 -
Summer Party, Mableton, GA
Saturday, June 18, 2016 -
St. Angelo's Pizza, Vinings, GA
Saturday, April 16, 2016 -
Rock The Block, Mableton, GA