Atlanta's Best Classic Rock and Blues band!
Chequered Blue performing at Blind Willie's Blues Club, Atlanta, GA

Chequered Blue, based in Mableton GA, has been rocking Atlanta since 2016. This five-person band plays a fun collection of guitar-driven classic rock and blues with a little old-school soul, R&B & Motown sprinkled in! You can find them playing around the southeast everywhere from blues juke joints and dive bars to restaurants and parties or on porches, patios & parking lots!

We also dig festivals and fundraisers, as well as upscale private parties, holiday celebrations, and corporate events so contact us to learn more or book us for your next event!
Next Up!
Saturday, April 15, 2023 -
3:15-4:45 PM- Taste of Mableton, Mable House Complex

Wednesday, May 3, 2023 -
8:00 PM-12:00 AM - Vibes Nite Club (Jam Host), Decatur, GA

Saturday, May 13, 2023 -
8:00 PM-12:00 AM - Full Throttle Roadhouse, Mableton, GA

Saturday, July 1, 2023 -
8:00 PM-11:00 AM - Private Party, Roswell, GA

Saturday, July 15, 2023 -
6:30 PM-9:30 PM - Tucker Brewing Company, Tucker, GA

Saturday, Sept 23, 2023 -
7:00 PM-9:00 PM - Coosawattee River Resort, Ellijay, GA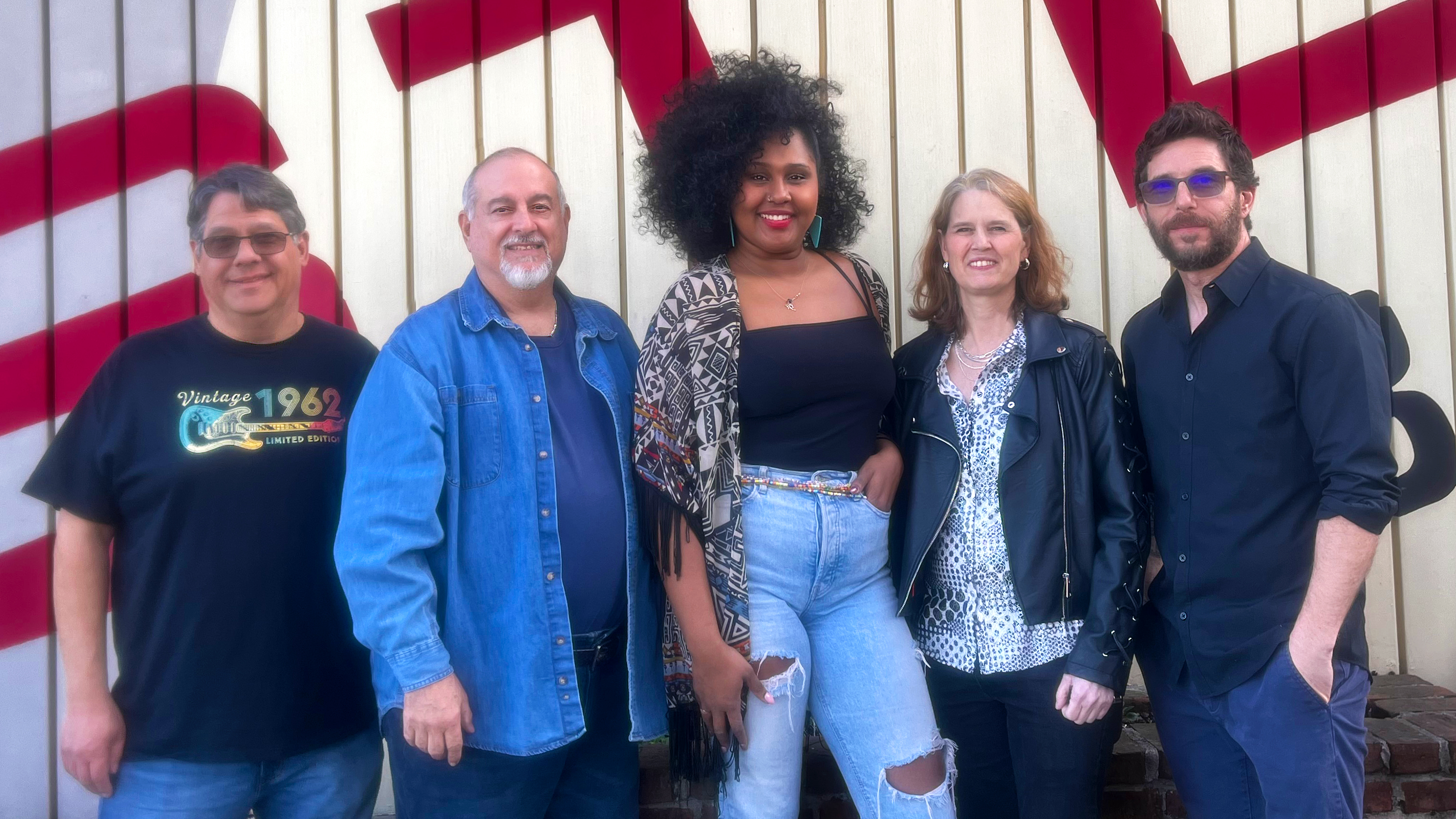 Just Played!
---
2022
Thursday, December 15, 2022 -
Full Throttle Roadhouse, Mableton, GA
Saturday, December 10, 2022 -
Cajun Blues, Chamblee, GA
Saturday, December 3, 2022 -
International Grill & Bar, Athens, GA
Saturday, November 19, 2022 -
Cajun Blues, Chamblee, GA
Wednesday, November 9, 2022 -
40 Watt Club, Athens, GA
Saturday, October 22, 2022 -
Cajun Blues, Chamblee, GA
Saturday, October 1, 2022 -
Tin Roof Cantina, Chamblee, GA
Saturday, September 10, 2022 -
Cajun Blues, Chamblee, GA
Saturday, September 3, 2022 -
BBQ, Blues and Brews, Austell, GA
Saturday, August 13, 2022 -
Cajun Blues, Chamblee, GA
Saturday, August 6, 2022 -
Full Throttle Roadhouse, Mableton, GA
Saturday, May 28, 2022
Cajun Blues, Chamblee, GA
Saturday, April 16, 2022
Atlanta Blues Society Jam Host, Cajun Blues, Chamblee, GA
Saturday, April 2, 2022
Taste of Mableton Festival, Mable House, Mableton, GA


Chequered Blue Repertoire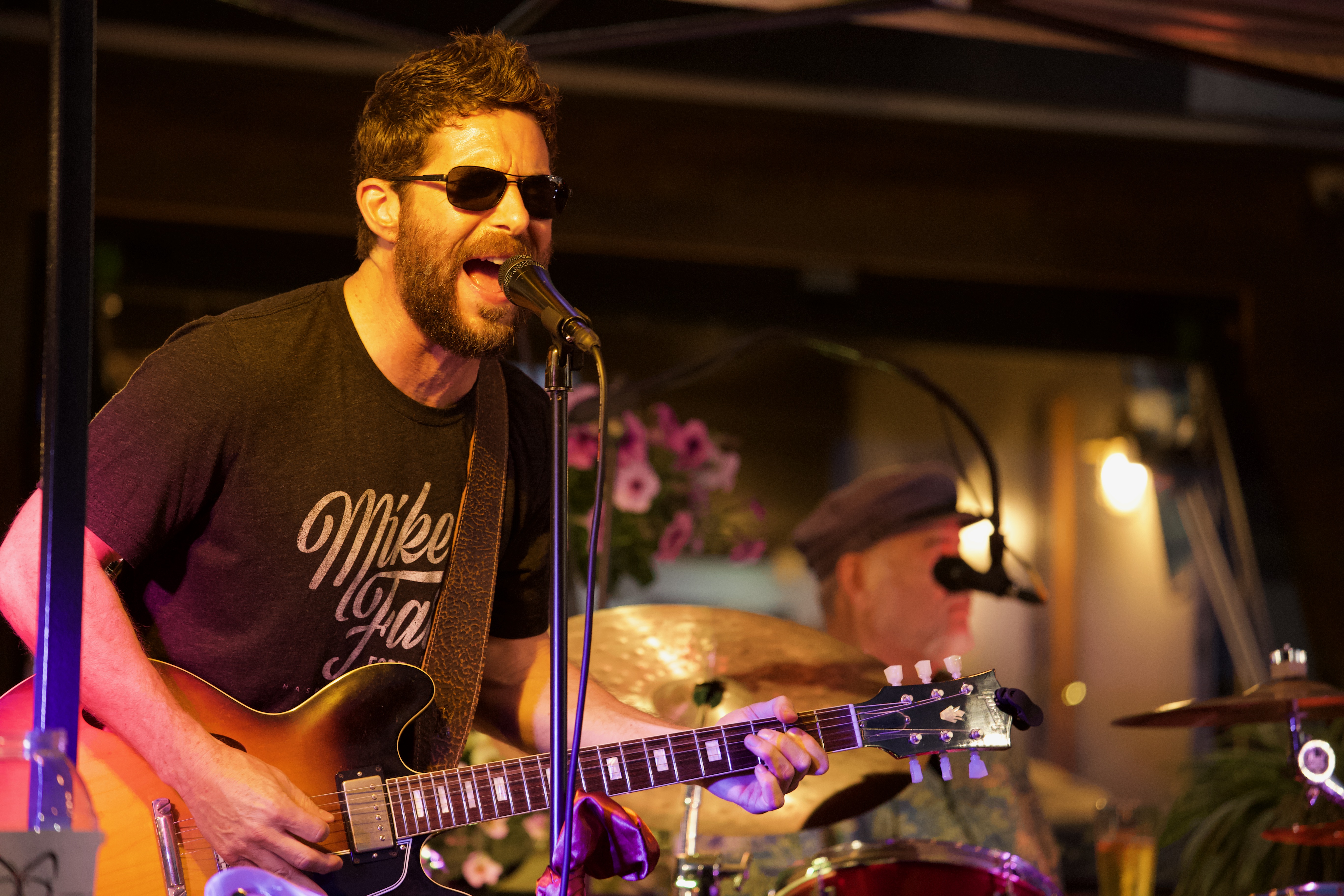 Video
Going Down - Blind Willie's

Going Down - Blind Willie's

Wild, Wild Woman - Blind Willie's

Wild, Wild Woman - Blind Willie's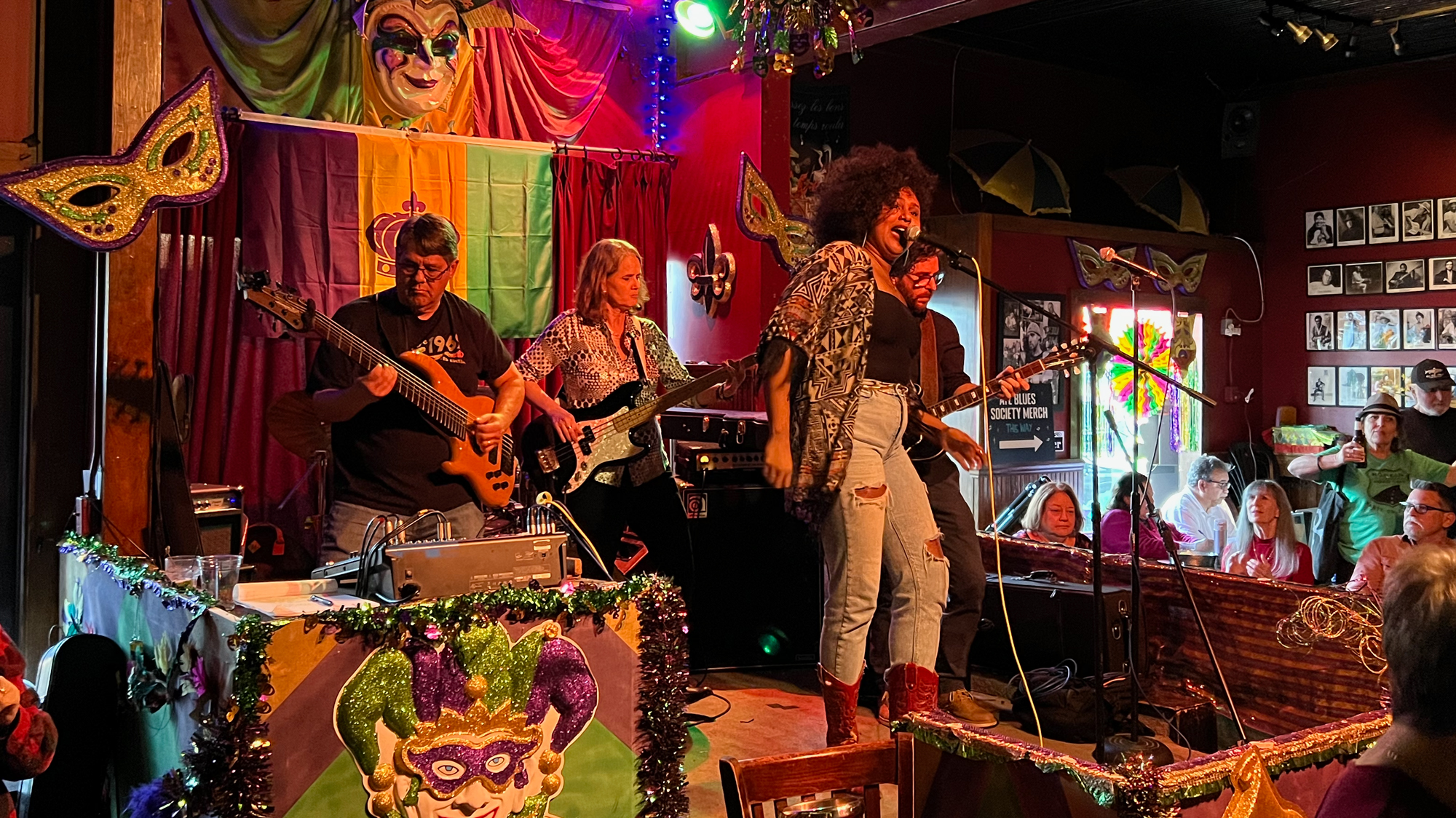 Chequered Blue
Band Members
Ashley Bishop:
Vocals, tambourine & harmonica
Bryan McClenning:
Vocals, lead & rhythm guitars
Dianne DaLee:
Bass, backing vocals
Terry Heinlein:
Drums, backing vocals
Ramsey Mohandiss:
Lead & rhythm guitars