Atlanta's Best Classic Rock and Blues!
Our hearts go out to everyone affected by COVID-19.

Chequered Blue is a five-person band, based in West Atlanta.  We play a fun collection of classic rock, blues, soul & Motown with a few surprises thrown in at every show!  We love playing everywhere from blues juke joints and dive bars to restaurants, neighborhood block parties or porches, patios, & parking lots! We are also available for festivals and fundraisers, as well as upscale private parties, holiday celebrations, and corporate events!
Contact us to learn more or book us for your next event!
Next Up!
Friday, July 31, 2020 -
6:00-8:00 PM - The Eddy at Riverview Landing, Smyrna, GA
Saturday, October 24, 2020 -
TBA - Fundraiser, Powder Springs, GA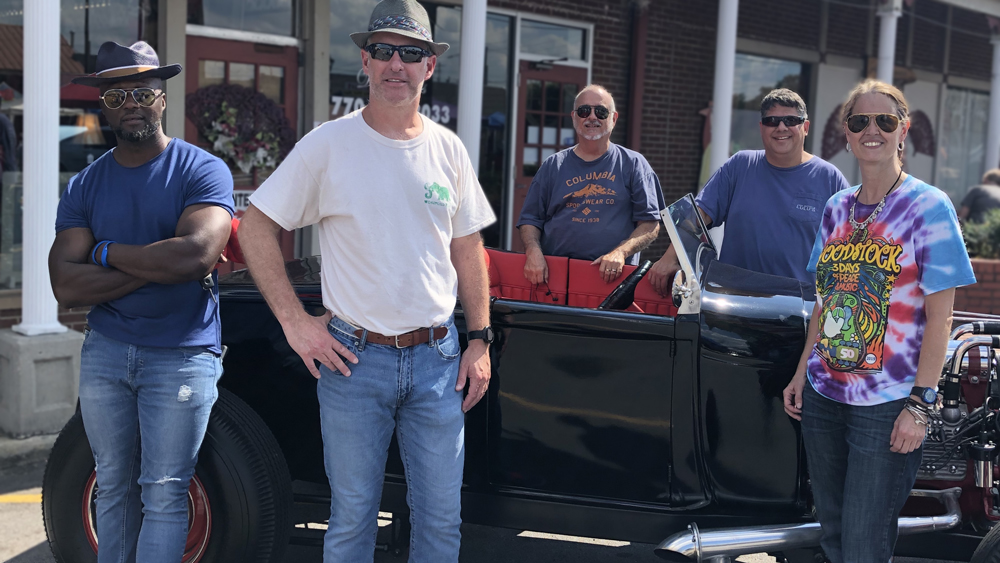 Just Played!
Saturday, March 7, 2020 -
8:00-12:00 PM - Full Throttle Roadhouse, Mableton, GA
Friday, February 21, 2020 -
8:00-12:00 PM - Full Throttle Roadhouse, Mableton, GA
Saturday, February 15, 2020 -
7:00-11:00 PM - Marriott, Corporate Event, Opelika, AL
Saturday, January 25, 2020 -
8:00-12:00 PM - Full Throttle Roadhouse, Mableton, GA

---
2019
Friday, December 13, 2019
-
8:00-12:00 PM -
Full Throttle Roadhouse
, Mableton, GA
Saturday, December 7, 2019
-
7:00-11:00 PM -
Private Event
, Smyrna, GA
Friday, November 8, 2019
-
Full Throttle Roadhouse
, Mableton, GA
Saturday, October 12, 2019
-
Oakhurst Porchfest
, Atlanta, GA
Saturday, October 5, 2019
-
Westhaven Porchfest
, Nashville, TN
Saturday, September 28, 2019
-
Full Throttle Roadhouse
, Mableton, GA
Friday, September 6, 2019
-
Full Throttle Roadhouse
, Mableton, GA
Saturday, August 31, 2019
-
Austell Labor Day Festival
, Austell, GA
Friday, June 21, 2019
-
Full Throttle Roadhouse
, Mableton, GA
Saturday, May 11, 2019
-
Pool Opening Block Party (Private)
, Mableton, GA
Sunday, April 14, 2019
-
Atlanta Dogwood Festival
, Atlanta, GA
Saturday, February 15, 2019
-
Full Throttle Roadhouse
, Mableton, GA
Saturday, February 9, 2019
-
Corporate Event
, Callaway Gardens, GA
Audio
The Thrill Is Gone

Repertoire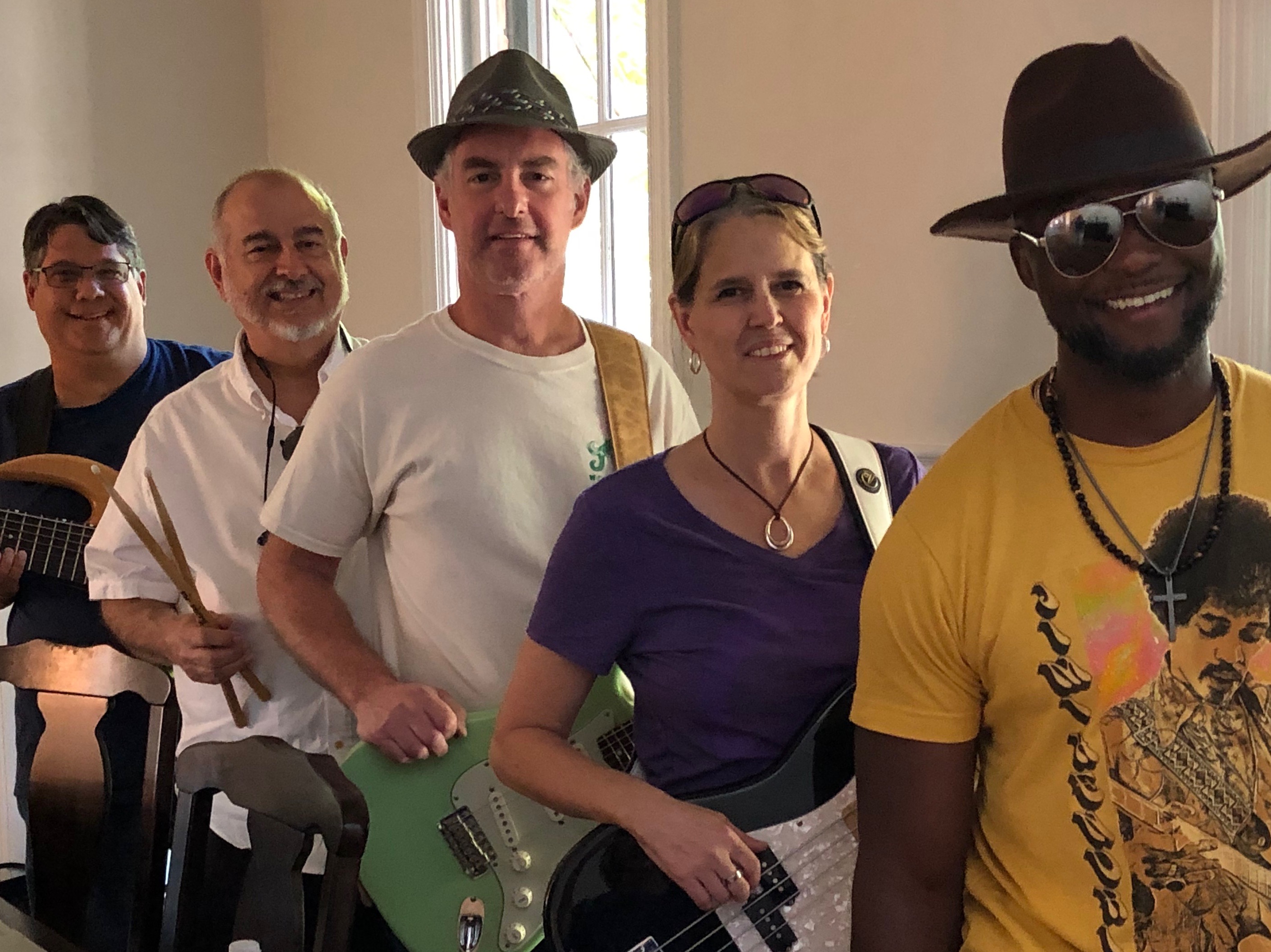 Video
Fortunate Son - Full Throttle Roadhouse

Fortunate Son - Full Throttle Roadhouse

All Along The Watchtower - Full Throttle Roadhouse

All Along The Watchtower - Full Throttle Roadhouse

In The Midnight Hour (clip) - Atlanta Dogwood Festival

In The Midnight Hour (clip) - Atlanta Dogwood Festival

Jumpin' Jack Flash - Full Throttle Roadhouse

Jumpin' Jack Flash - Full Throttle Roadhouse

Crossroads - Private Party

Crossroads - Private Party

Matchbox Blues - Utopia Bar

Matchbox Blues - Utopia Bar

I Heard It Through The Grapevine / In The Midnight Hour - Private Party

I Heard It Through The Grapevine / In The Midnight Hour - Private Party

Johnny B. Goode - Fanatics Sports Bar

Johnny B. Goode - Fanatics Sports Bar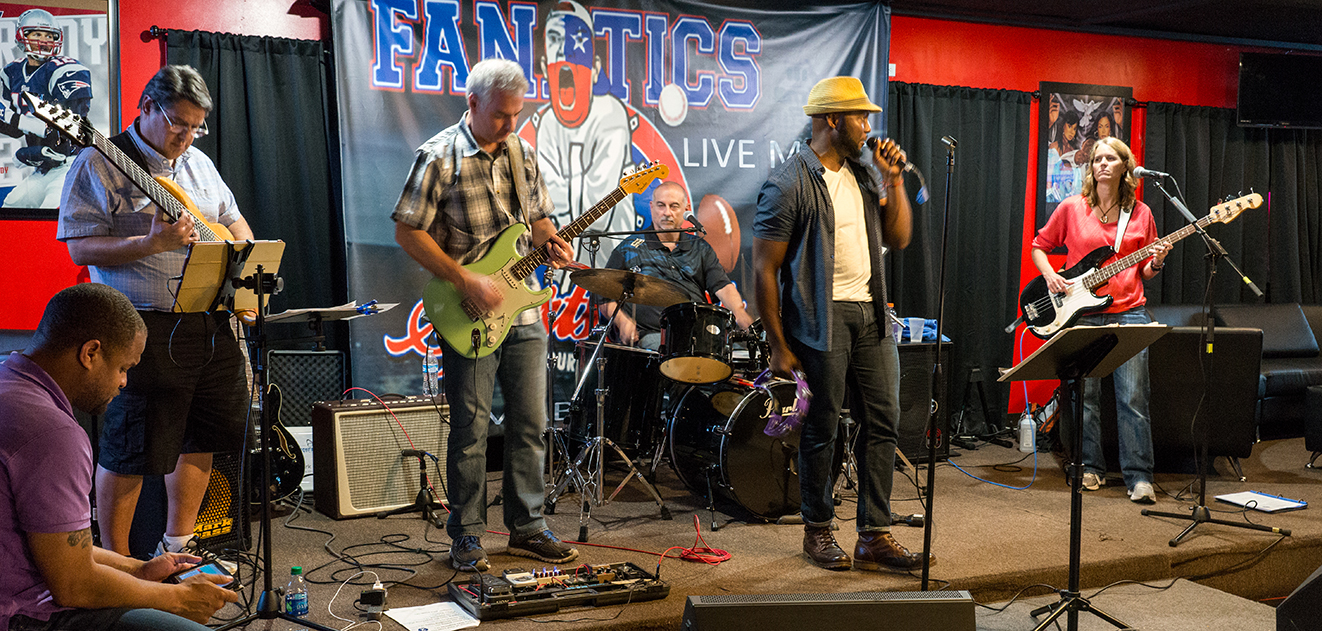 Chequered Blue
Members & Crew
Corey Waller:
Lead vocals, saxophone, hand percussion
Dianne DaLee:
Bass, backing vocals
Terry Heinlein:
Drums, backing vocals
Ramsey Mohandiss:
Lead & rhythm guitars
Mark Kowal:
Lead & rhythm guitars
Kathy Reed: Guest vocalist